There's no denying the rough-and-tumble, always-on-the-go attitude that typifies your average New Yorker. And to be honest, it's a necessary approach to life in a city that itself is rough around the edges and in a perpetual state of forward motion.

But beneath the hardened facade of every New Yorker is an incredibly giving heart. Even if they don't always express it, residents in the Big Apple care — a lot.

Particularly in the hardest of times — post-9/11, during the 2008 recession, in the aftermath of Hurricane Sandy, throughout the Covid-19 pandemic — the people they aim to help the most are their fellow New Yorkers. How else to explain the hundreds, if not thousands, of charitable and philanthropic groups that work day and night to improve the fortunes of both the city and the residents who call it home?

If you're a long-term resident or brand-new transplant in search of a group or cause to support, there's a wealth of organizations seeking your assistance. Whether it's donations of time, money, or goods and services, it's just a matter of finding those charitable communities that most appeal to you and how you hope to contribute.

Let's explore seven philanthropic groups giving back to NYC and how to contact each one to get involved.
543 West 42nd Street, New York, NY 10036
212.941.9400

What began as a small South Bronx initiative to reach low-income youth and expose them to positive after-school programs involving the performing arts has grown into a national organization with locations and alliances in 11 cities across the globe. All Stars reaches nearly 55,000 youths annually, helping transform lives by staging talent shows, offering youth development workshops and paid internships, promoting positive interactions between inner-city youth and police, and continuing education and training in the performing arts.

All Stars' New York headquarters features 31,000 square feet of performance space, including theatres, rehearsal rooms, and set and costume shops, all reserved for program participants. The 100% privately funded organization is open to donations, volunteers, and corporate partners.
General Inquiries: 866.262.8133 or bideawee@bideawee.org
Donations Inquiries: donate@bideawee.org
Manhattan Adoption Center: manhattanadoptions@bideawee.org

Between the companionship and comfort they provide to millions of New Yorkers, our furry four-legged friends are just as much a part of the fabric of the city as people. Bideawee's mission is simple: match neglected or unwanted pets from animal control centers to a caring, loving home.

Having served the New York community for over 115 years, Bideawee also facilitates a pet therapy program and a specialized program to connect U.S. military veterans with pet adoption services. The group always seeks donations, foster "parents," volunteers, and corporate and localized advocacy.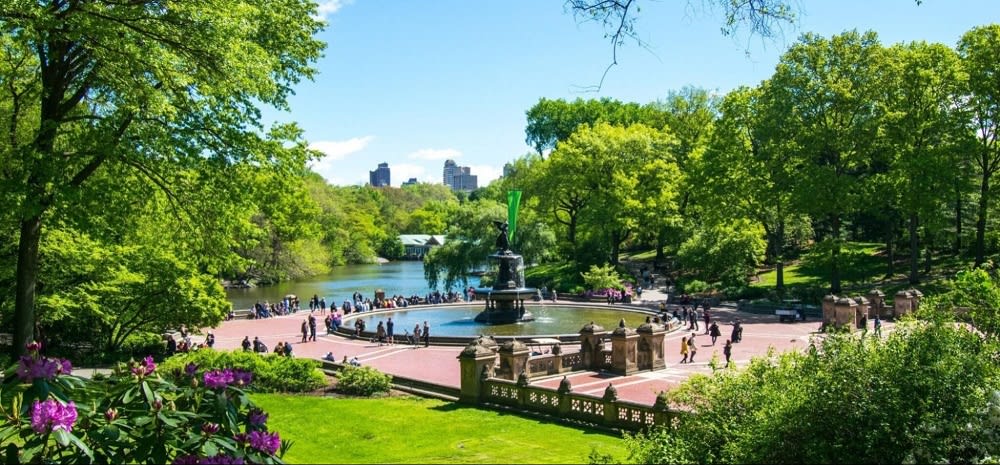 14 E. 60th Street, New York, NY, 10022
212.310.6600
membership@centralparknyc.org
New York City's most famous attraction (over 42 million people visit it each year) and perhaps the most well-known parcel of green space on earth, Central Park has long been a natural oasis amongst the sea of human-made concrete glass and steel.

However, maintaining the 843-acre park is a massive undertaking. The area includes sweeping lawns, three wooded areas, notable geological features, over 150 surface acres of lakes and ponds, 571 species of wildlife, and numerous other structures and recreational fields, paths, and plazas. Established in 1980, the nonprofit Central Park
Conservancy oversees the restoration and maintenance of the entire park. Though it employs 300 workers, the organization functions through donations, volunteerism, and membership. From greeting to landscaping to hosting tours to general contributions, the Conservancy welcomes all who love Central Park and wish to see it continue to thrive.
39 Broadway, New York, NY 10006
212.566.7855
donorservices@foodbanknyc.org

Serving New York area residents for more than 35 years, the Food Bank for New York City has provided more than 1.2 billion meals and returned over $1 billion to the community in that time. Their fight against hunger within the city reaches more than 1.5 million residents. Amid the pandemic, they supplied 100 million meals across the five boroughs. Staggering numbers, to be sure, but their work is never done.

To continue the mission against food insecurity, the Food Bank always seeks outside assistance from those passionate about eliminating hunger in the city. The Food Bank accepts monetary donations and embraces volunteers willing to assist with food distribution or assist low-income New Yorkers either in-person or virtually. The organization also welcomes both individual or corporate advocacy on behalf of the Food Bank's ongoing mission.
20 Jay Street, Suite 740, Brooklyn, NY 11201
212.366.6900
kdelaney@nyfa.org (for volunteer inquiries)
The performing and visual arts have long been a treasured and vital part of the ongoing story of New York City. Each new generation writes its own chapter in that history, and for the past 50 years, the New York Foundation for the Arts (NYFA) has stood alongside those artists to ensure their story isn't just told, but seen, heard, read, and witnessed.

Providing both financial support and marketing assistance through grants, sponsorship, mentorship, professional development, recognition, and job opportunities, the NYFA helps those artists who otherwise wouldn't have the necessary resources to succeed. Though the foundation has an international reach, its impact is most notably felt here in New York. More than 1,600 local artists and arts professionals participated in NYFA Learning in their most recent reporting year.

You can support the organization through various donations, art purchases, or volunteering as a mentor, committee, or board member.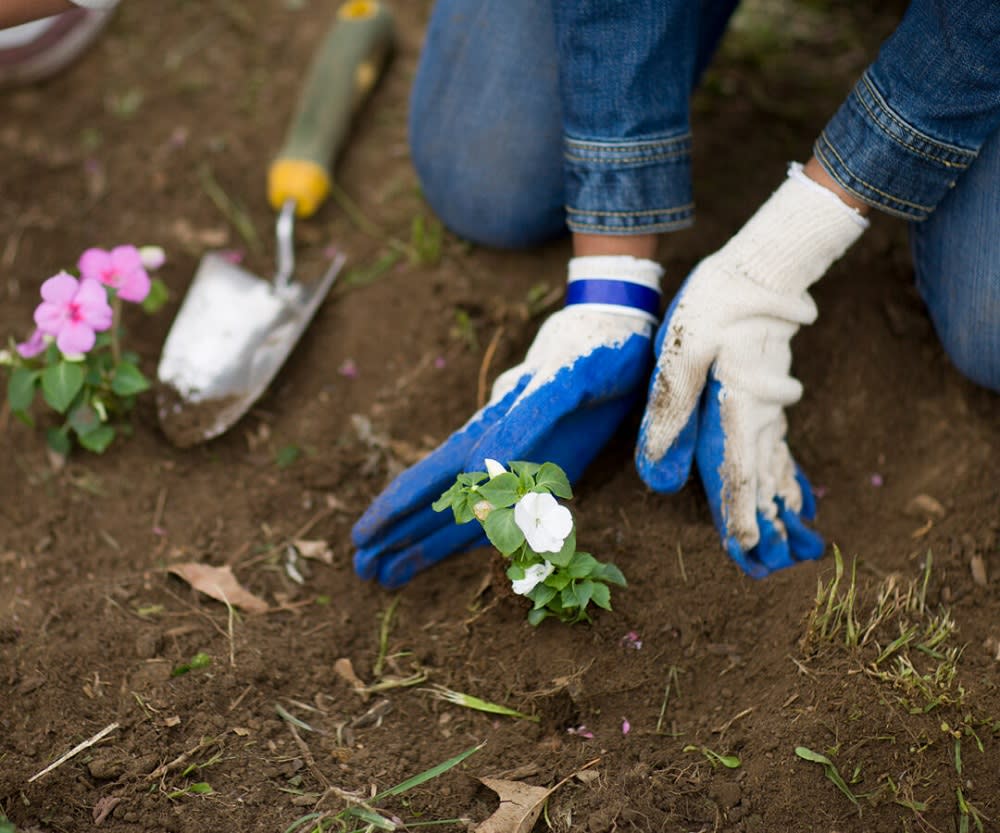 254 West 31st Street, 10th Floor, New York, NY 10001
212.333.2552
info@nyrp.org
Born from the simple act of Bette Milder calling on friends and family to help clean up Fort Tryon and Fort Washington Parks, the New York Restoration Project (NYRP) blossomed into a citywide beautification project in predominantly economically disadvantaged communities.

Since its inception in 1995, the NYRP has cleaned up or restored countless parks and green spaces across the city, including Highbridge Park along the Harlem River. The group has also saved over 100 community gardens from developers (and owns and maintains 52 such spaces) and currently leads initiatives such as MillionTreesNYC and Gardens for the City. During the Covid-19 pandemic, the organization rallied its network of gardeners to grow 90,000 pounds of produce, create 20 new gardens and establish an oyster reef along the Harlem River.

NYRP readily welcomes volunteers to work at one of its gardens, help renovate existing spaces, provide organizational partnerships, sponsor a tree or donate financially.
826 Broadway, 9th Floor, New York, NY 10003
212.227.6698
info@robinhood.org
The Robin Hood Foundation works with more than 250 nonprofit organizations to support New Yorkers living in poverty with their most basic needs, including food and housing, education and employment, and legal services. In its most recent reporting year, the foundation donated nearly $130 million to aid groups in fighting poverty. Annually, Robin Hood keeps over 200,000 New Yorkers from going hungry, supports 11,000 residents with stable housing, and helps 10,000 individuals find and maintain employment.

Opportunities to get involved include monetary donations, volunteerism, philanthropic pursuits or board service. Robin Hood's board — which includes individuals such as Jacklyn Bezos — covers 100% of administrative costs, which means any monetary donation fully supports the project's mission of combating poverty or poverty-related hardships suffered by almost 2 million residents in New York City.
65 Broadway, 19th Floor, New York, NY 10006
212.228.5000
info@newyorkcares.org
Finally, if you or someone you know is ready to help out and make New York City an even better place for residents and visitors alike, but you're not quite sure where that opportunity lies, New York Cares was created just for you. Started in 1987 as a way to connect willing volunteers with the nonprofits and organizations needing their help, the mission facilitates volunteer work with over 1,100 charitable organizations, government agencies, and schools throughout New York City.

Over the past year, New York Cares saw 50,000 volunteers serve almost half a million New Yorkers. In a given month, the group oversees roughly 1,600 volunteer projects across the city. In addition to registering to become a volunteer, the organization accepts donations in the form of individual or corporate contributions, fundraisers, and employer time or financial matching.

Ready to explore the best of New York City real estate? Contact the Meyers & Venn Team today to start your home buying or selling journey. From Midtown real estate to homes for sale on the Upper East or Upper West Side, allow the Meyers & Venn Team's years of experience and expertise to be your guide to New York's luxury real estate market.