Nonprofits work hard to ensure that the world and their communities have their needs met and don't go unnoticed. Much time and effort go into the work they do, but it can unfortunately sometimes go unappreciated. Here, we're detailing just what some of these places are doing and showing how they are making a difference in New York City.
New York Restoration Project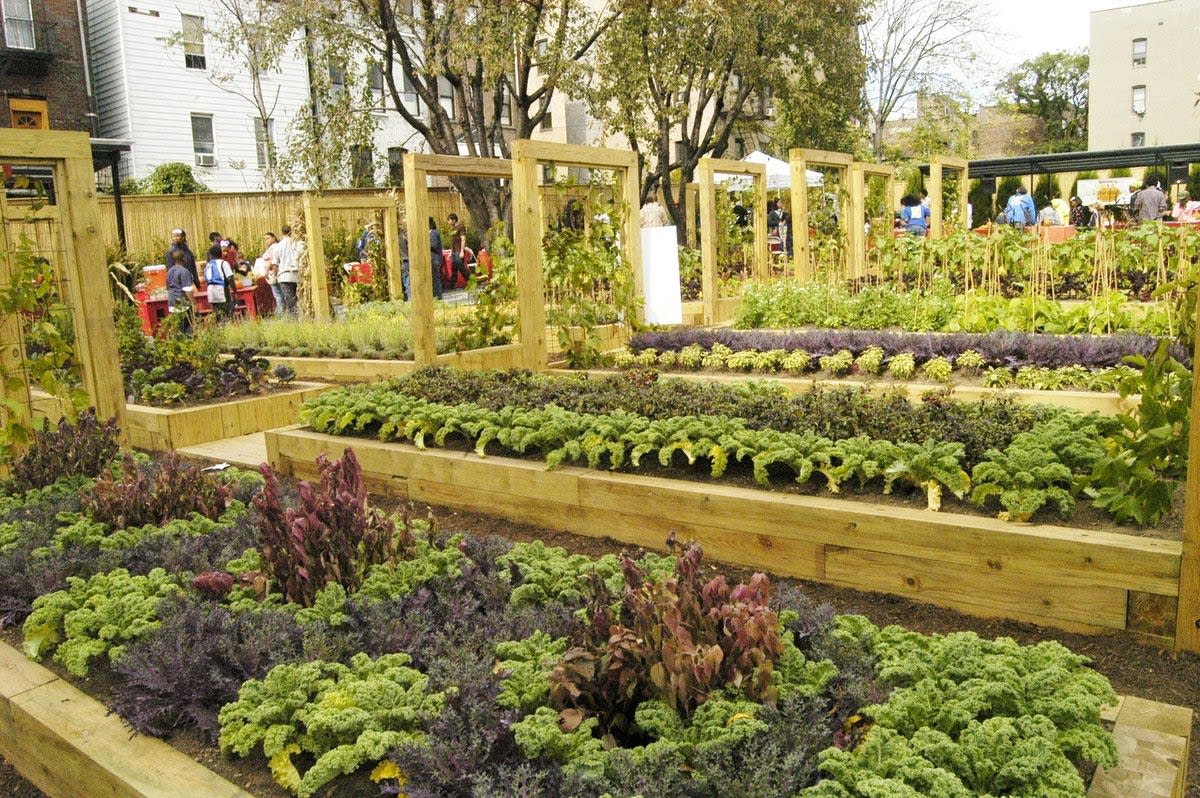 The New York Restoration Project was founded by actress Bette Midler in 1995 and is working to keep nature in New York City. Living in a city means you are surrounded by buildings and man-made structures, and that is why the work this organization is doing is so important. They have invested in and preserved parks and gardens within all five of the city's boroughs.
The organization has done numerous amounts of good for the city, including:
Clearing garbage out of parks

Clearing out overgrowth and transforming landscapes in parks

Clearing a pathway to access the Harlem river

Buying 114 community gardens to stop the sale from going to developers

Becoming a co-partner in the MillionTreesNYC plan to plant one million trees across the city

Working on protecting the shoreline and marine life habitats at Sherman Creek Park

And so much more!
These efforts ensure the preservation of nature and the prospering of spaces where communities interact. The hope and belief is that they will strengthen communities, promote food sovereignty, and counter environmental and social injustice through these efforts.
South Bronx United
South Bronx United is working to create social change by helping the youth build character, teamwork, and leadership to help them succeed in high school, college, their future careers, their community, and beyond. They do this through both academics and athletics to help the youth in the area become well-rounded individuals. They hope to unite a diverse group of individuals and communities toward positive goals.
Their members have a 100 percent five-year graduation rate, a 93 percent four-year graduation rate, a 93 percent college matriculation rate, and 55 percent have earned bachelor's degrees. To put that in perspective, the general population in that area has a 59 percent five-year graduation rate, 56 percent 4-year graduation rate, 56 percent matriculation rate, and only 11 percent have earned bachelor's degrees.
Their programs include:
The SBU Academy, which helps create a pathway from middle school to their eventual careers

The Global Youth Soccer League

A recreational soccer program

Support through their college education

After-school soccer programming for community schools

The SBU pre-academy for children between the ages of three and five

A summer soccer camp

Immigration legal services
Their work helps narrow the gap for those who have fewer means and helps them become successful in whatever area they choose.
CAIR New York
CAIR or the Council of American Islamic Relations advocate for justice and mutual understanding. They are a Muslim civil rights group that has been working for more than 25 years to defend the constitution, enhance the knowledge and understanding of Islam, protect civil rights, promote justice, and empower American Muslims.
They strive to help Muslim New Yorkers who have experienced discrimination, harassment, hate crimes, and more through legal advocacy, education, civic engagement, and grassroots mobilization.
Their core initiatives include:
Supporting victims of hate crimes and discrimination

Ending unjust profiling and surveillance

Countering Islamophobic rhetoric through media relations

Educating New Yorkers through workshops and publications

Championing fair and just legislation and policies

Promoting community activism and civic engagement
Their work brings together different groups, forms a healthy conversation, and allows everyone to understand and appreciate our differences while not condemning them.
Food Bank New York City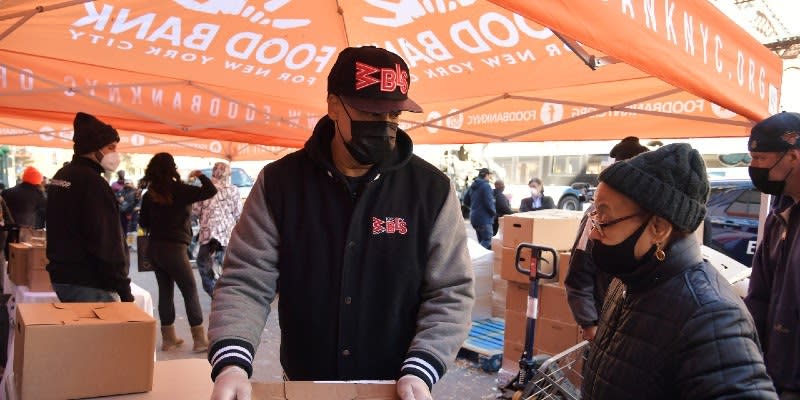 Credit: Columbia Community Service
The mission of the Food Bank New York City is to end hunger by organizing food and providing information and support for community survival and dignity. They are New York City's largest hunger-relief organization and have been working for over 36 years to end food poverty within the five boroughs.
They provide the education and nutritional options needed by charities and schools that serve the city's most vulnerable population. They understand that families aren't always able to make healthier choices due to poverty, and they work to give them the tools they need without the shame that they fear from society.
Their core values include:
To end hunger by partnering with their citywide member network

Practice transparency and excellence in stewardship

Developing and retaining a strong staff that has various talents

Using strategic and innovative approaches to accomplish their mission
One in every six children in New York City relies on soup kitchens and pantries for dinner. Through their multifaceted approach, they are helping New Yorkers overcome their circumstances and achieve greater independence.
Catholic Charities Archdiocese of New York
The Catholic Charities Archdiocese of New York has been supporting New Yorkers in need since 1917. They are committed to a vision of human dignity and responsibility to help the most vulnerable of their New York neighbors. They do this by supporting and helping to solve the problems of their fellow New Yorkers. Their belief is to help others in the same way you would want to be helped if you were in the opposite position - whether you are catholic, another religion, or none of the above, they do not discriminate.
They collaborate with parishes and non-catholic partners alike to build a compassionate and just society. They deliver, coordinate, and advocate for quality human services and programs through catholic charities.
The work they do includes:
Protecting and nurturing children and youth

Feeding the hungry and sheltering the homeless

Strengthening families and resolving crises

Supporting the physically and emotionally challenged

Welcoming and integrating immigrants and refugees
They prove that it doesn't matter if we believe in the same thing; we all deserve love, compassion, and care.
HIAS
The Jewish community founded HIAS (Hebrew Immigrant Aid Society) over one hundred years ago in New York City. They were initially designed to help Jews fleeing prosecution and poverty in Eastern Europe and have since helped many generations of Jewish people who have faced discrimination and violence. Today they still have the same mission of assisting refugees, but they now come from diverse faiths, ethnicities, and backgrounds. They have also mimicked their staff to reflect those same qualities as well.
Using their experience and history, they work across the five continents to ensure that refugees receive the vital services and opportunities they need to not only survive, but to thrive.
Their values include:
Welcoming strangers

Pursuing justice

Approaching their clients with empathy

Changing the world through partnership

Acting with the courage to build a better world

Adapting to continue to demonstrate their resilience
They are providing vital services to refugees and asylum-seekers from around the world and advocate for their rights so they can rebuild their lives.
The Ali Forney Center
Credit: Capital One
The Ali Forney Center was founded in 2002 in memory of Ali Forney, a homeless gender non-conforming youth who was forced to live on the streets and was tragically murdered. Its mission is to help save the lives of LGBTQ+ youth from the harms of homelessness while empowering them with tools to be able to live independently. They give the youth a safe, warm, and supportive environment to escape the streets and the dangers they would encounter there.
They approach each individual with respect and sensitivity to develop trust and get them back on track. They know that most of the youth they are working with have encountered discrimination and harassment, so they work hard to help them develop pride and security in who they are.
They provide:
A drop-in center where the youth can have 24-hour access to food, medical care, mental health services, HIV counseling and testing, hot showers, clean clothes, and Medicaid enrollment

Housing for many LGBTQ+ youths

Education and programs to help the youth get ready for jobs

Health services

Programs for trans clients

Technical assistance and program resources
They are making sure that no youth feels that they have nowhere to turn or no one in their corner so they can go on to live fulfilling and happy lives.
These are just some of the many amazing non-profit organizations in New York City working to make a difference. Remember that all of these places rely on volunteers and donations to be able to continue the work they do, so if you are looking for a way to get involved, that is a great place to start!
If you are interested in Upper Westside real estate, Upper Eastside real estate, or other real estates around the Manhattan area of New York City, then contact one of the fantastic agents at the Meyers and Venn Team to book a consultation today!