As the art capital of the United States, New York City is home to over 80 art museums spread across the five boroughs. It boasts some of the most recognizable and influential works in art history.

From hole-in-the-wall galleries to larger-than-life museums, the art scene in New York City is unmatched. This ever-changing art landscape provides ample opportunities to explore the artistic and creative side of the city.

The city is also home to a variety of art foundations that are committed to supporting local artists. Read on to learn more about some of the city's top foundations that are paving the way for local talent.
1. New York Foundation for the Arts (NYFA)
Established in 1971, the New York Foundation for the Arts has become one of the top resources for emerging artists. Their purpose is to empower the creative community by providing necessary support, resources, and activities.

Since its first opening, the NYFA has expanded its programs and services throughout the United States and even internationally. They offer a wide range of programs and services, including fiscal sponsorship, job opportunities, and professional development workshops for artists that range in cost. NYFA also supports hometown artists by offering awards and grants for individual artists in New York City, access to increased funding opportunities for artists of all disciplines, mentorship programs, targeted support, and plenty more.

Not only does NYFA constantly find new ways to support the creative community, but its staff is primarily composed of artists and individuals. This diverse staff includes everyone from writers to filmmakers to multimedia artists.
2. Lower Manhattan Cultural Council (LMCC)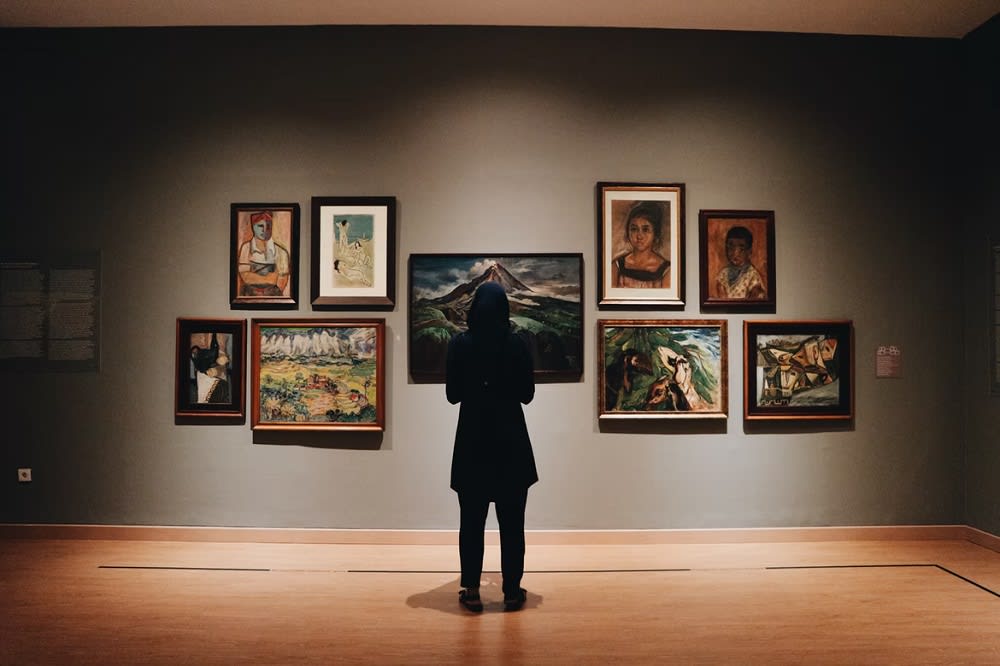 Since its first opening in 1973, the Lower Manhattan Cultural Council has created a safe space for artists and helped foster creativity. It has been a champion for independent artists and the cultural life force of Lower Manhattan.

Here you can find an abundance of resources for artists. Examples of arts service programs include residencies, grants, workshops, and professional training for artists from all disciplines and practices. They aim to help build connections between peers and industry leaders, providing ways for artists to advance their creative practice and develop specific projects.
3. Harlem Arts Alliance
Harlem has long been known as a hub for creativity and art. Most famously, it is the home of the Harlem Renaissance, an African American art movement that flourished in Harlem in the 1920s and 1930s, showcasing some of the greatest minds and brightest talent of the day.

Today, the Harlem Arts Alliance still aims to nurture the ingenuity and talent of artists in Harlem. Founded in 2001, this network-based arts service organization is made up of established and emerging visual and performing artists and art enthusiasts.

From providing workshops to information dissemination, Harlem Arts Alliance bridges the gap between artists and major art institutions. It has played an important role in the lives of emerging and established artists by offering an array of resources, networks, and rich opportunities for members. Since its inception, the organization's membership has expanded to include more than 400 individual artist members and collaborators.
4. Fractured Atlas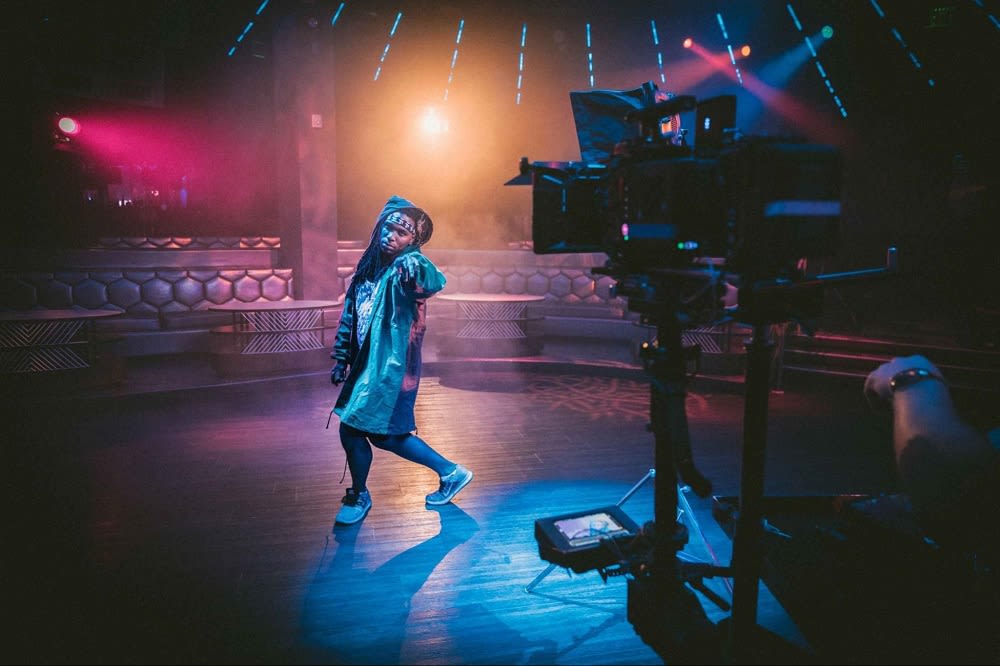 Headquartered in New York City, Fractured Atlas exists to assist individual artists and art organizations of every level. They accomplish this by providing fundraising tools, educational resources, and personalized support.

The organization was originally founded as a performing arts producer in downtown New York City in 1998. Eventually, it evolved into an arts service organization in 2002. Through their resources and education, Fractured Atlas encourages artists to devote their efforts to doing what they do best: creating art and bringing it into the world. This organization aims to make the journey from inspiration to living practice more accessible and equitable for artists and creatives.

Currently, Fractured Atlas is composed of 75,000 members. Many of the artists are based in New York, but the organization's influence has spread worldwide.
5. Manhattan Arts Grants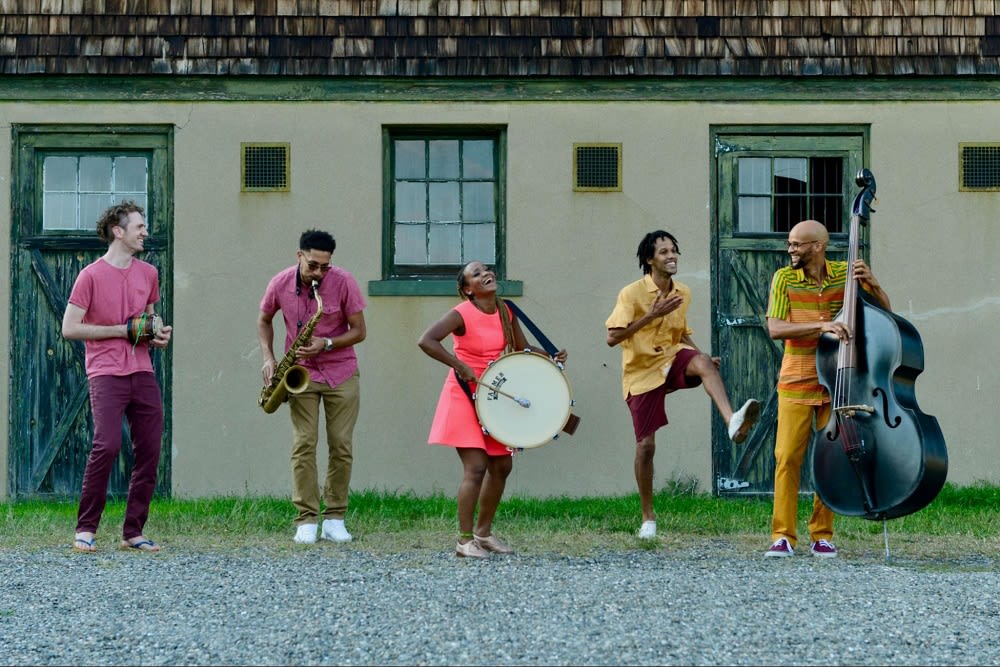 Since first opening in 1983, Manhattan Arts Grants have sought to support Manhattan-based artists, art groups, and community-focused organizations. They believe that these creative projects are essential to the cultural vibrancy and arts-driven atmosphere of Manhattan. With this in mind, the Manhattan Arts Grants support artists in accessing public funds for presentations.

With support from the NYC Department of Cultural Affairs and the New York State Council on the Arts, this organization awards up to $9,000 in grants to artists. The money is designed to be used by artists to help sustain their practice and engage the public across the city's five boroughs. When applying for a grant, artists are scanned for eligibility, and grant recipients are selected by lottery.
6. The Tank
The Tank is a small, Manhattan-based nonprofit arts foundation that serves emerging artists. It supports a dynamic roster of theater programming, providing a stage for companies and solo artists as they create new works for the theater. Additionally, it's not uncommon for the organization to host readings and workshops depending on the needs of the artists they serve.

The goal of The Tank is to remove economic barriers from the creation of new work for artists and empower them to launch their careers. To do this, The Tank keeps ticket prices affordable in an effort to grow the creation and attendance of the arts for a broad and diverse community.

The organization was founded in 2003, championing creatives in the pursuit of new ideas and working across all disciplines, including puppetry, storytelling, dance, comedy, film, and theater. Each year, The Tank serves over 2,500 artists, presents over 1,000 performances, and welcomes 36,000 audience members annually.
7. Asian American Arts Alliance
Located in Brooklyn, the Asian American Arts Alliance has been around since it first opened in 1983. Since then, the organization has dedicated itself to greater representation, equity, and opportunities for Asian American artists and cultural institutions. They do this through various different ways, including resource sharing, promotion, and community building. The alliance is composed of artists, organizations, and arts supporters who understand the value of working together as a diverse, multidisciplinary community.

The Asian American Arts Alliance offers programs that build community and provide ample resources through peer learning, collaboration, and professional development. Examples of programs include networking events, talks, workshops, and fellowships. These programs help to lower barriers to engagement and advance opportunities for artists of color.
8. Bronx Council on the Arts (BCA)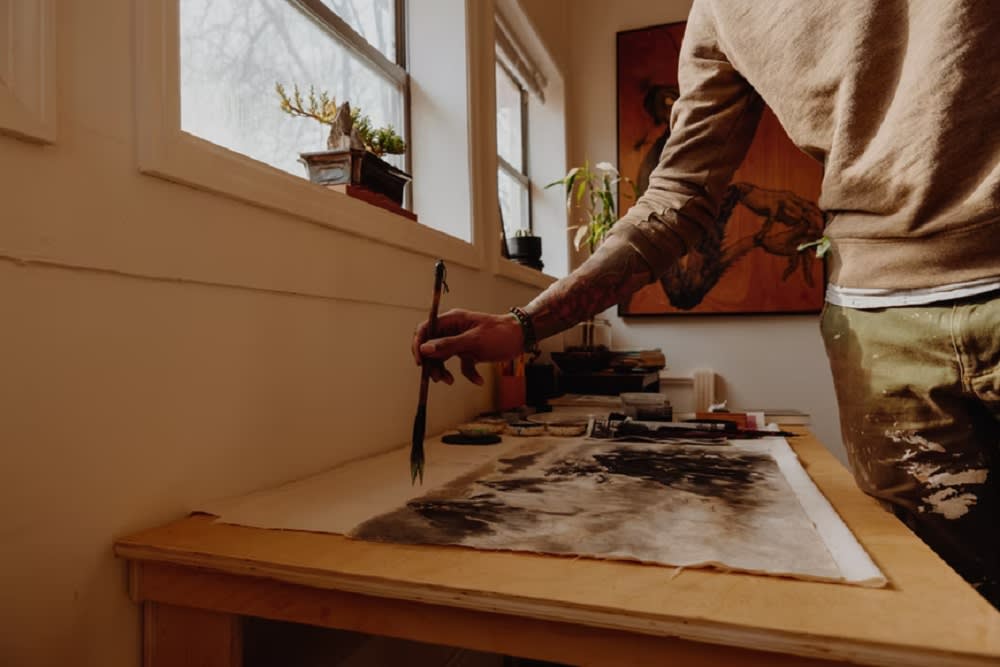 Established in 1962, the Bronx Council of the Arts has been a champion for cultural equity. It originated as a presenter of affordable arts and has since evolved into a cultural hub that caters to the entire creative ecosystem of the borough. They encourage the development of a diverse pool of artists and arts organizations, cultivating strong connections in The Bronx and even beyond.

BCA seeks to strengthen the cultural ecosystem of the community by building connections, providing resources, and advocating for equitable practices. With a focus on supporting the work of underrepresented groups, BCA offers affordable programs for seniors and youth. Additionally, they provide direct services to over 1,000 artists and 250 community-based arts groups each year. With ever-changing programs and forward-thinking, the Bronx Council of the Arts touches the lives of over 50,000 audience members each year.
9. Association of Hispanic Arts (AHA)
Started in 1975, the Association of Hispanic Arts is an arts organization that is dedicated to the advancement of Latino arts and artists. AHA facilitates projects and programs that are designed to foster the appreciation, growth, and well-being of the Latino cultural community. Most notably, the foundation holds an annual Hispanic Arts Festival in the city and publishes quarterly magazines.
10. The Indie Theater Fund
The Indie Theater Fund exists to protect, sustain and strengthen the independent theaters that are scattered throughout the city's five boroughs. The organization gives critical financial resources to theater companies and individual artists, prompting the growth of independent theater. Indie Theater Fund-participating companies contribute a nickel from every ticket sold to a pool of money that is then used to support indie theaters. The money is divided between four different buckets: an urgent fund, a forever fund that supports the long-term survival of independent theaters, community grants, and, finally, unrestricted funding that helps pay artists and operational funds.

If you're ready to explore New York City real estate, contact Les Meyers today. Whether you're looking for lofts for sale in Greenwich Village or brownstones for sale in Midtown, Les can walk you through the process from start to finish and help you find a place that's right for you. With his years of experience in the New York City real estate scene, Les can help you find a house that truly feels like home.